Weight loss & healthy foods for Android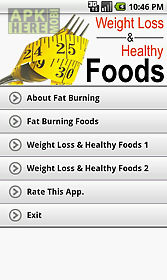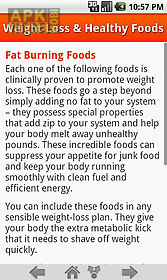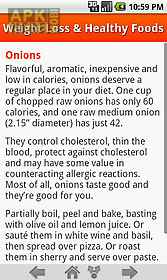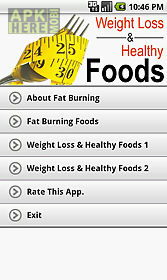 Weight loss & healthy foods app for android description: This application shows the infomation about weight loss and healthy foods.
In this app.
You 39 ll discover how to lose 10 pounds a month naturally.
You can include these foods in any sensible weight loss plan.
They give your body the extra metabolic kick that it needs to shave off weight quickly.
If you want to know how to diet or lose weight fast this application can help you.
Each one of the following foods is clinically proven to promote weight loss.
You should lose weight by starting from healthy foods.
These diet foods go a step beyond simply adding no fat to your system.
Natural way is the great solution.
These super foods can suppress your appetite for junk food and keep your body running healthy and smoothly with clean fuel and efficient energy.
Application features: a lot of healthy foods infomation.
You can share all foods detail to others.
Easy to use.

Related Apps to Weight loss & healthy foods