Weight loss smoothies for Android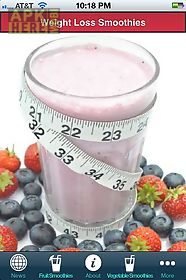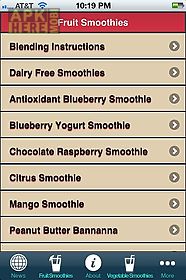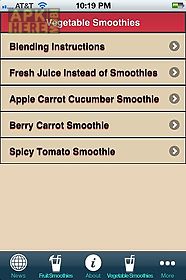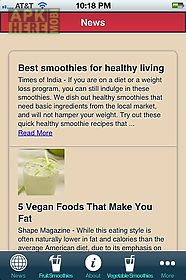 Weight loss smoothies app for android description: Weight loss smoothies and health tips.
If you are trying to get healthy and need ideas for healthy yet tasty foods and drinks check out this weight loss smoothies app.
This app includes some simple weight loss smoothie recipes as well as some general health information and a place for you to share your favorite smoothie recipes.
Making smoothies is an art more than a science.
There is no need to worry about an exact recipe because every piece of fruit has a different level of flavor so the exact same mixture can and will taste different from day to day.
When you are making a smoothie using frozen fruit a good way to come up with the right mixture is to put in the frozen ingredients then completely cover them with the liquid ingredients.
When making smoothies with fresh fruit it is a good idea to add less liquid because the fresh fruits vegetables will add some of their own juice.
After you have the fruit juice mixed up you just add ice until you get it to the texture you e the recipes included as idea starters and come up with your own delicious healthy creations.
If you come up with on you want to share with the world submit it to us and we may feature it on the app.
We hope this app helps you get a little healthier.
Now go make some weight loss smoothies!

Related Apps to Weight loss smoothies