Sbs radio for Android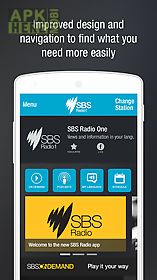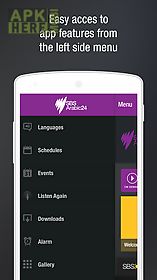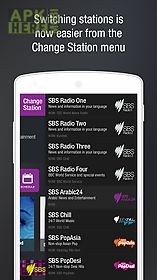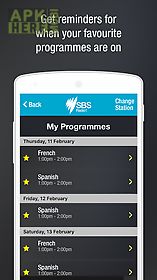 Sbs radio app for android description: The sbs radio app brings you australian and international news and information in 76 languages 24 7 streaming music channels and live streaming special events.
Features of the app include: listen to live radio streaming of sbs radio s digital radio stations sbs radio 1 sbs radio 2 sbs radio 3 and sbs radio - access sbs digital radio music stations sbs popasia popdesi and sbs chill.
Plus listen live to our new digital radio station sbs arabic24 24hr news and information in arabic.
Missed your favorite radio language program? Listen to 7 day catch up on demand when and where you want listen to podcasts of show highlights interviews news and lifestyle topics schedule information radio live program reminder alerts one click button to email text message or call the programs live on air!
High quality digital audio news poll on australian and international news topics if you re a fan of the app don t forget to check out our online languages services.
Visit.
Au radio for schedule and program information.
A note about data usage: streaming or downloading podcasts and streaming on demand audio uses additional data and you are responsible for this consumption and associated data charges.
Tip: downloading a podcast is currently restricted to wifi connections to reduce cellular data usage (or offline listening).
On demand audio does not have this restriction but it is recommended you check your data plan before listening to on demand audio as the audio files can be very large.

Related Apps to Sbs radio