Radio indonesia - radio fm for Android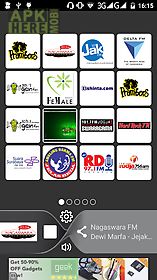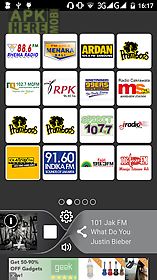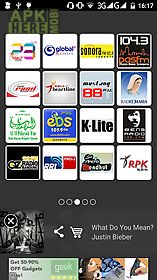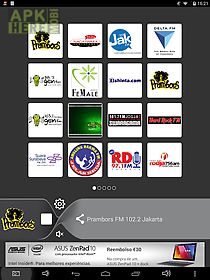 Radio indonesia - radio fm app for android description: radio online radio fm radio indonesia radio streaming listen to the best radio fm stations of indonesia in our app.
You can choose from sports news music and other radio fm stations.
Indonesia fm and fm indonesianow you can listen to the best radio online radio fm stations in indonesia country when you are abroad.
Listen to online radio internet radio fm indonesia and radio streaming.
Prambors fm 10- 2 jakarta nagaswara fm 9- 7 101 jak fm delta fm gen fm 9- 7 female radio 9- 9 elshinta jakarta genfm deltafm prambors charts prambors fm 9- 4 bandung 10- 1 gen fm surabaya dakwah sunnah radio swaragama 10- 7 hard rock fm 8- 6 jakarta radio suara jox surabaya angling darma fm tulungagung rdi radio dangdut indonesia 9- 1 radio rodja 8- 6 rhema fm radio bali menara fm 10- 8 ardan fm indonesia fm and fm indonesia indonesia radio fm radio streaming...
With radio fm indonesia you can: listen to the best radio stations of indonesia top fm radio top am radio top radio online top internet radio top online radio top streaming radio top online radio share with others via facebook twitter sms or email listen radios in the background or via bluetooth indonesia radio fm radio indonesia indonesia fm indonesiathere may be some stations that do not work because their stream is offline.
This application is optimized for 3g networks and wi fi.
Radio indonesia fm gives you the best experience when listening to radio stations in indonesia radio fm.

Related Apps to Radio indonesia - radio fm