Sbs transit iris for Android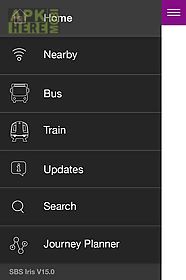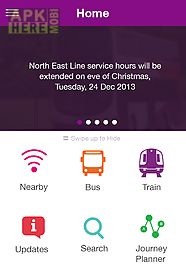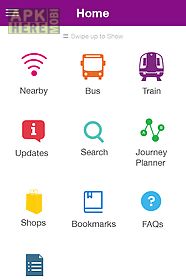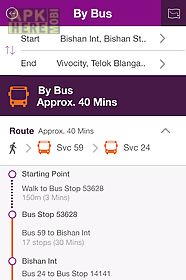 Sbs transit iris app for android description: Iris is the acronym for intelligent route information system which provides bus travel information to enhance commuters 39 travel experience with sbs transit.
There are two offerings: iris nextbus and iris journey planner.
Iris journey planner helps commuters plan the best way to get to their destinations by providing travel solutions on our buses and trains based on the shortest walking distance or shortest travelling time.
Iris nextbus offers bus arrival timings on a real time basis.
Iris also provides a host of helpful information such as details of the bus routes bus services on the road that are delayed or diverted and scheduled changes in bus operating hours.
Commuters can also obtain information on first and last train operating hours planned changes in train service hours as well as find out if train services are running smoothly.

Related Apps to Sbs transit iris