Hunting jungle animals 2 for Android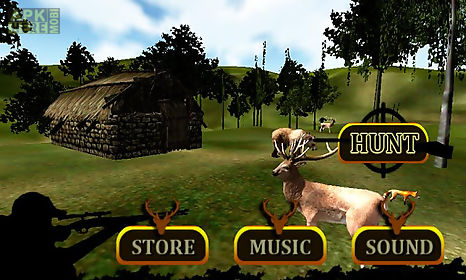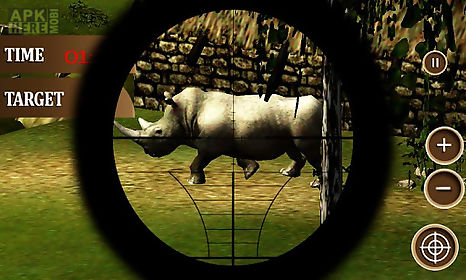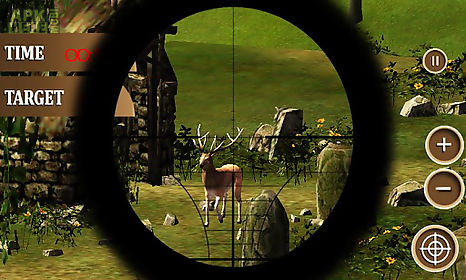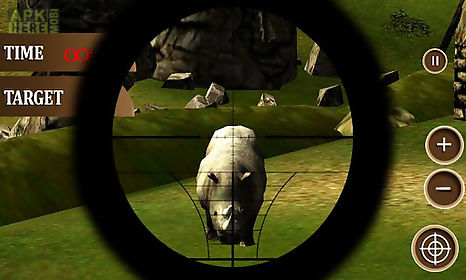 Hunting jungle animals 2 game for android description: After the glorious success of hunting jungle animals an extreme fun of hunting wild jungle animals is presented again to make you feel a professional hunter.
A gift for those who love hunting games but can t go into the depth of horrible jungle.
Playing this game will make you feel a hunting experience.
A realistic hunting and sniper shooting experience which you might not been able to get in your real life you can kill the deer stag and other animals just as real as you can do it in real hunting.
You are bejeweled with a precise sniper shooter gun to shoot furious wild animals.
Just start a lifetime hunting blitz.
This game is more challenging then the previous on as in this game there are twelve levels to be completed and in each level you will face different furious animals like bear boar rhinoceros wolf deer and stag and in coming updates bobcat and cougar will be added to make hunt challenging.
Specialty of this game is that sniper is at different locations for each hunting level.
Sniper is at a height in all levels so he is safe from the animals attack except hunting wolf.
On hearing bullet fire sound wolf will be alert and will attack on you.
It s not an easy target to snipe moving animals so use your army sniper skills and aim precisely and hunt down different beasts.
When you kill the deer bear and other animals you must remember these are 3d models not real animals.
Enjoy a lifetime hunting experience.
Features a very fine work of hunting action.
Twelve different levels and different beasts to hunt down.
Efficient gun control.
True to life hunting experience.
High fidelity cool graphics.
Realistic jungle environment.
Gun change option is available.
How to play enter into the first level complete the mission and go to the next level.
Left half of the screen is for gun control.
Use zoom buttons to target animals.
Be aware of the time.

Related Apps to Hunting jungle animals 2