Hunting jungle animals for Android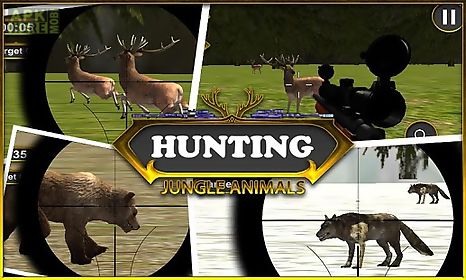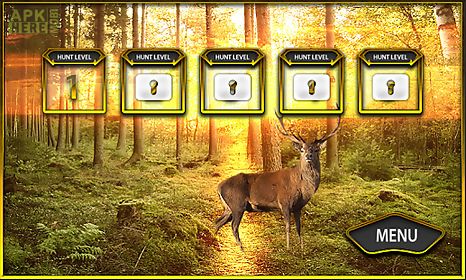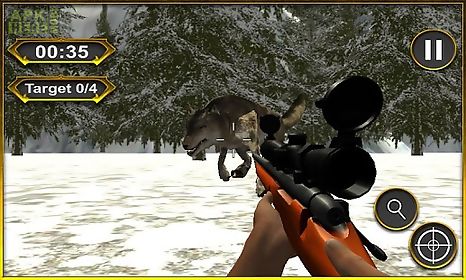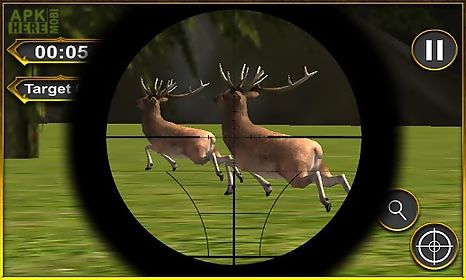 Hunting jungle animals game for android description: hunting wild jungle animals is fun when one is a professional hunter as an amateur will endanger his life in trying to kill furious beasts.
This game is a brand new real hunting and sniper shooting experience which you might not been able to get in your real life.
Those who cannot risk their life hunting wild animals can enjoy real hunting experience by playing this game.
You are avatar with a special precise sniper gun to shoot furious wild animals.
For the time being you have three options you can kill bear stag and wolf but in next versions you will be able to kill fast animals like cougar bobcat and tiger.
Animals feel jungle as their perfect sanctuary.
When someone gets into it they take it as an invader.
So the sniper should hold his breath and be patient.
While hunting bear and wolf be aware they will become alert hearing the sound of bullet fire and will attack on you and if you will not hurry the survivor beast will take no time to kill you and the game will be over.
While stag or reindeer run away hearing firing sound.
The target of sniping running animals is a little challenging.
So use your army sniper shooting skills to kill these animals before they attack or run away.
You have to select one animal at a time and then go into the levels which are five in number.
Embark on a lifetime hunting and sniper shooting action adventure and good luck!!
Features an ultimate hunting action.
Gameplay is simple yet entertaining.
Efficient gun control.
True to life hunting experience.
High fidelity cool graphics.

Related Apps to Hunting jungle animals