Hunting jungle dinosaur 3d for Android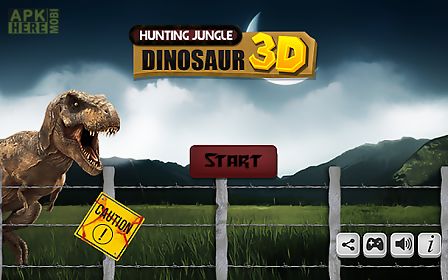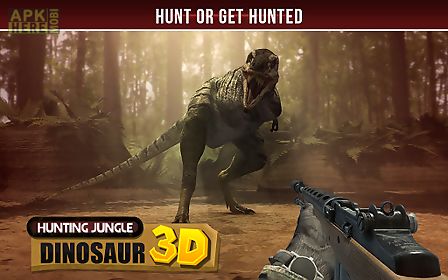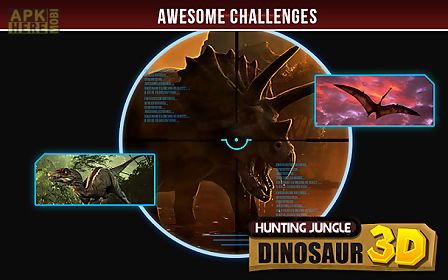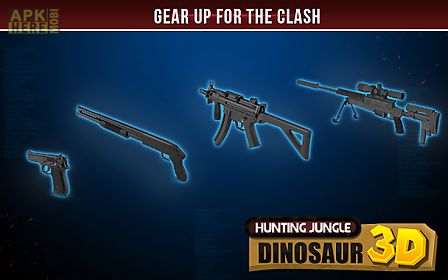 Hunting jungle dinosaur 3d game for android description: Hunting jungle dinosaur is an android game full of adventure.
In this game the player tracked down in an area of dinosaurs home and have to get rid off all the dinosaurs to escape safely.
You are walking in an incredible and huge jurassic rain forest full of danger where your mission is to stay alive.
The dinosaurs will attack at first sight on the player and chase due to ai applied upon the dino.
If you don 39 t kill they will kill you and divide you in many pieces.
Game contains very beautiful natural environment in the levels.
Hunting jungle dinosaur 3d is a fps jungle animal hunting type game with wild and deadly dino to attack the jungle tourists.
Its a fun filled adventures 3d animal hunting sniper shooting game with real deer hunting type shooting experience.
Fell like hunting dinosaur park.
It is the best safari animal hunting game.
Hunt or be hunted!
Embark on the hunting expedition of a lifetime in pursuit of the ultimate game in dino hunting deadly shores.
It can be anything from taking down a tyrannosaurus rex to taking out everything you can see within a health limit.
So could you hunt and knock out dinosaur like t rex with a sledge hammer? Can dinosaurs like stegosaurus be hunted and survive bazooka strike? Is shotgun as effective in hunting as it sounds against ankylosaurus dino? Game features: real 3d jungle environment easyand smooth controls navigate in jungle with joystick help menu at start of the game health bar shows the health of player best dino shooting game with jungle forest desert environments use zoom control to targetchallenge your skills in front of great creatures.
Come on and have your aim tested!
Thanks for making hunting jungle dinosaur 3d game a top free game on google play.
We respect your valuable comments and feedback and we will keep updating your game on regular intervals.

Related Apps to Hunting jungle dinosaur 3d