Deer hunting in jungle game hd for Android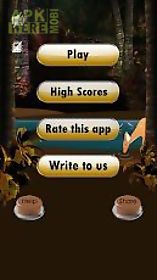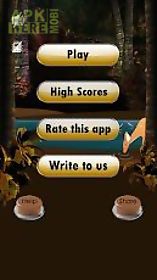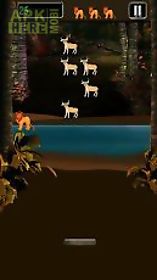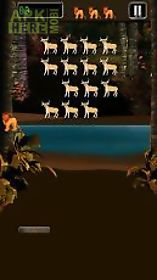 Deer hunting in jungle game hd game for android description: You have to shoot the cute deers with the help of the paddle and the lion.
Control the board paddle to hit the lion until all the deers are destroyed killed.
Try to aim for the lion on the paddle when he falls down.
Just use your finger to slide the paddle from left to right or vice versa.
How to play : 1) shot the deer by making the lion jump from the paddle.
2 ) use the paddle to keep the lion in the game.
Catch the lion through paddle when he comes back after hitting deer.
Let it bounce the way you like.
3) each hit of deer by lion will give you score.
4) if you failed in catching the lion on the paddle you will lose your life.
Features: - a very simple classic yet addicting user interface.
- Lots of challenging and fantastic levels.
- Gameplay similar to arkanoid or breakout - exciting jungle theme with deer and lion.
- Develops concentration and focus.
- Easy best time and hours to enjoy for free!!
- Engaging hd graphics animations and great voice overs.

Related Apps to Deer hunting in jungle game hd