Deer jungle shooting - hunting for Android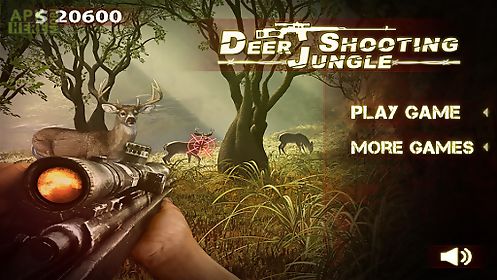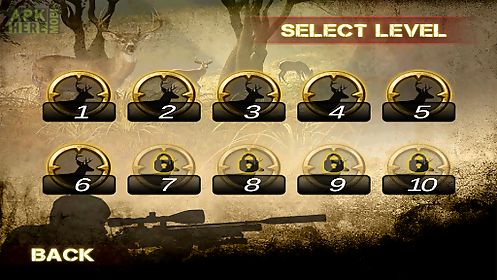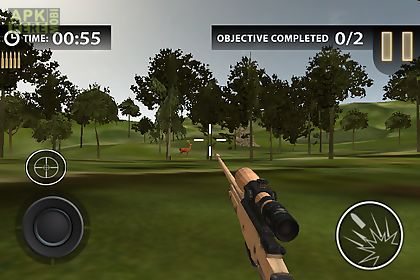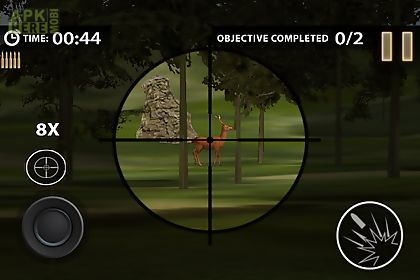 Deer jungle shooting - hunting game for android description: Welcome to the beautiful real jungle environment in this deer hunting android game.
Have an enjoyable hunt with beautiful wild deers.
Each level has its unique objective.
Achieve the target and gain access to the next level.
How to play: select a level from the level screen select appropriate gun for the level walk around and hunt the deers in the given duration level will be failed if deer is not shot in the given time duration or you are failed to achieve the objective sometimes you will have to buy a new gun to play a specific level play a previous level if short of money to buy a new gun special features: fps (first person shooting) game great 3d graphics realistic game play.
Perfect control with each new level your addiction increases 10 levels in first release fun and addicting beautiful environment charming background sounds of monkeys and birds please stay in touch for further updates for: more levels more guns update to ads free version: https: play.
Apps publish dev acc 15020509589478503895 marketlistingplace: p com.
Jellygames.
Deer.
Jungle.
Hunt.
Prolike us on facebook: https: jellyandroidgame? Ref hlalso visit our blog: jellyandroidgame.
A game by jelly games studios.
Note: this free game is supported by advertisement ads within the app only as per google policy.

Related Apps to Deer jungle shooting - hunting