Troll face quest sports puzzle for Android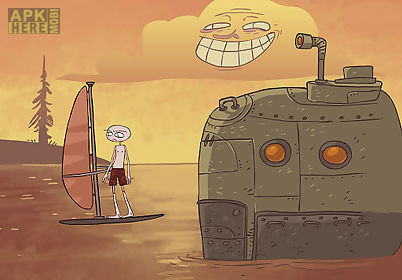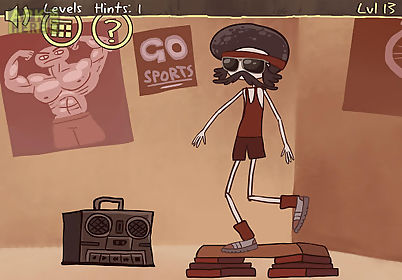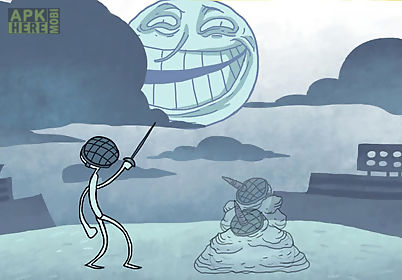 Troll face quest sports puzzle game for android description: Love the memes of 4chan 9gag and reddit? Wish there was a new way to throw yourself into the world of lolcats quickmemes and well those real internet lols? !
Then look no further than trollface the new game from the makers of the enormously popular and hilarious trollface quest games.
Get ready to rofl!
Based on one of the most hilarious internet memes of all time you ll take on the role of the trollface meme in this new point and click adventure.
Use your mouse to explore your surroundings and click all the things!
Jam packed with level after level of jokes brain scratching quests and challenges you ll need to overcome the trolls summon your inner coolface and be a real trolling genius to advance.
Each level presents you with a troll picture and a whole new challenge that you re going to have to click your way through.
Providing hours of fun you ll need to remember that old mantra: if at first you don t succeed try again!
Clicking the wrong item will mean you fail the level.
In this brand new downloadable trollface game you ll need to dive into each level in search of something to click.
Different items have different effects but only the right items will let you proceed to the next level.
Think you ve got the right troll faces to make it to the end? If you ve played games like trollface quest 4: winter olympics or trollface quest 5: world cup 2014 we guarantee you re going to rofl and fall in love with this one.
Now available to download on android this is a brand new trolling click and point quest with new challenges.
Will you troll or be trolled? There s only one way to find out.
So think you know your lolcats from your advice animals? Know all the jokes and memes on the internet? Then put on your best trollface and set out on the most lol worthy adventure on the internet!

Related Apps to Troll face quest sports puzzle