Pregnant queen bathing for Android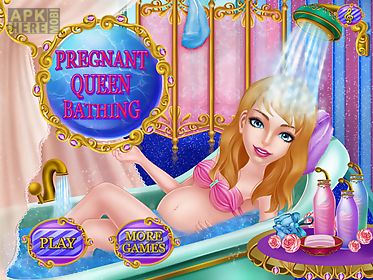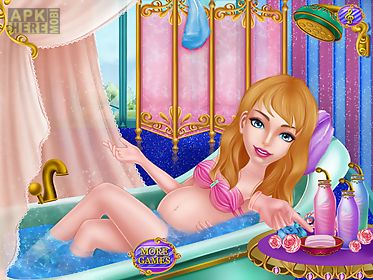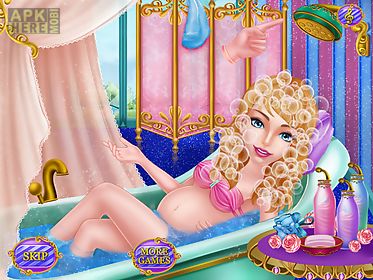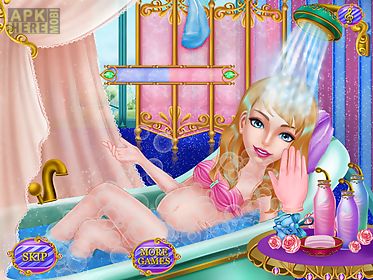 Pregnant queen bathing game for android description: Hi how are you? Want to know a royal family? If you like royal characters you will definitely love this game for girls.
Through this game you will meet our beautiful friend.
This is queen in a beautiful area she is a good woman and is loved by all who are in the kingdom.
She makes donations and is always taking care of everyone else but today she needs pampering.
Want to help her through this game with princesses.
If you will help her with whatever needs you will definitely become her friend.
We know that you are a child who has many skills and this game will help you show everyone that you can carry out the important mission.
Please pay attention to all the details of this makeup game for girls.
Follow all instructions of this game for kids.
Good luck!
Our beautiful friend is waiting for you to help her she wants to take a bubble bath to relax fill the tub with warm water use a shower gel for sensitive skin rinse with warm water wash her hair with a special shampoo our queen is pregnant and you will have to be attentive how you will take care of her apply an exfoliating gel to cleanse the skin apply a mask of fruit apply a moisturizer eliminate acne eliminates dark circles now you have to makeup her apply: contact lenses cheek powder eyeshadow mascara lipstick and eyebrow pencil choose the most beautiful dress and do not forget the accessories beautiful queen is happy you are a good friend.
Thank you for help please come back daily to help us through this game for girls.
Have fun!

Related Apps to Pregnant queen bathing