Pregnant mom gives birth for Android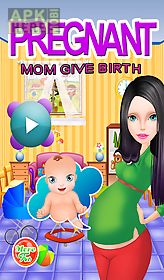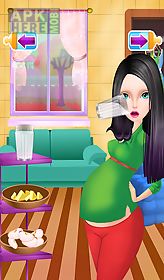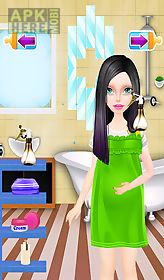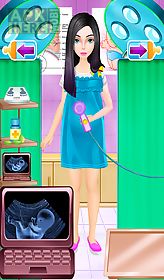 Pregnant mom gives birth game for android description: Hi we have a friend who is going to give birth to first child but we can not help her because we work today.
She is very scared and she wants to be with her good friend.
Do you want to be her friend? If you want to help the young you may do so through this game for kids.
She is very sad because she does not look very good and she wants to help her to be beautiful in the day when she will born.
This game for girls is very easy and you will be able to go to finish the task only if you pay attention to instructions.
We will help you if you need and we wish you success.
1) at first you will know our friend she is in the bathroom and she is waiting for you 2) apply a lotion on her face and hair 3) wipe with a towel 4) apply a cream very hydrant 5) apply a particular fragrance 6) young looks great and now you will help her to eat 7) gives her a glass of water and fruits 8) we want to be very healthy baby and therefore please be very careful 9) now you need to consult the young child.
We have to see if everything is okay 10) weighsthe young 11) gives her some vitamins 12) check the child 13) make an injection to be able to calm the young mother 14) after birth please take care of the child 15) you will have to wash him very well 16) the child looks very good and everything is due to a very good friend.
Thank you for help you helped our friend to have a healthy and beautiful baby.
Please come back every day to help her through this newborn and give a birth gameshave fun!

Related Apps to Pregnant mom gives birth