Livering - social live video for Android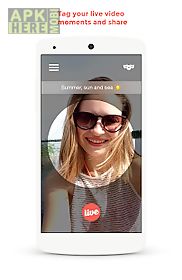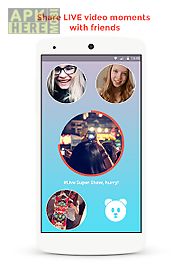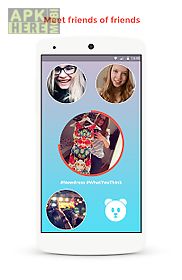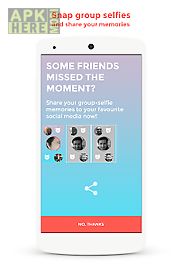 Livering - social live video app for android description: on livering you can share live video moments with your friends and the world!
You and your friends are all present in real time: chat share and experience things together.
This is how we do: snap a pic and tell your friends what s up invite as many friends as you want or even public channels!
Your friends will get your invitation and can join you in live video friends can view the stream comment and interact and up to 5 people can join in live video at the same time.
You can record short video clips of your own moments for others to see later.
See amazing live streamers and shows on our channels interact with comments and join in the fun as a live video guest!
Go live with your friends talk and interact experience things together while theyre actually happening.
Be it a live concert getting advice on what to wear a funny or precious moment that your friends and loved ones just shouldnt miss out on.
Livering is free to use.
The optimal video experience is in a 4g or wifi network 3g is the minimum requirement.
We love to hear your feedback and ideas: feedback share your moments live.
Happy liveringing!

Related Apps to Livering - social live video