Live subscriber counter for Android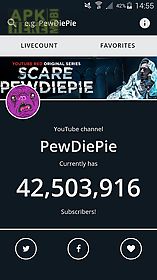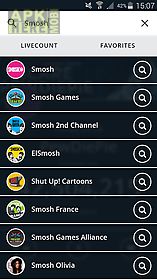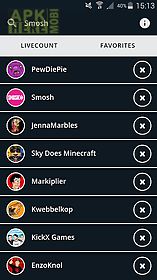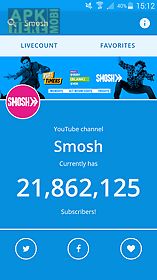 Live subscriber counter app for android description: The live subscriber counter app for android is the best way to stay up to date with your favorite youtuber 39 s progress.
Within the app you can use the search engine to find any channel and watch their realtime subscribercount update in realtime.
Besides that you 39 re only one click away from sharing the live subscribercount of any youtube channel straight to twitter or facebook!
Does searching for a channel take too much time? No problem!
You can add channels to your favorites to get the subscribercount for your favorite youtubers even faster and save precious time.
Feel free to rate the app and leave us feedback.
It is much appreciated and we will use it to make the app better!

Related Apps to Live subscriber counter