Go.live for Android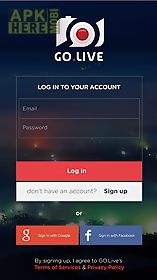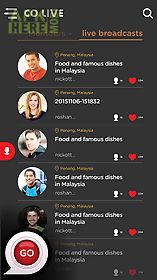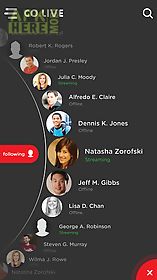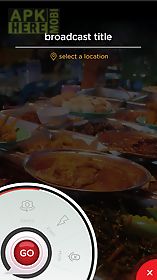 Go.live app for android description: Go.
Live is a real time broadcasting app.
We provide you live broadcast instantly on your mobiles to all your followers.
Broadcast : with go.
Live you may stream anything that s happening around you and fellow users can watch your live stream.
Watch : watch latest updates from your favourite people.
You won 39 t miss any live broadcasts as we will notify you when they 39 re available.
Comments likes : come on give a heart if you like the broadcast.
Don 39 t be stingy.
Make a comment as you watch and share your views with fellow users if you like the live stream and get connected with other fellow users.
Why go.
Live? We say why not? It 39 s a free platform for you to broadcast and share.
For now all your broadcasts in go.
Live will be made public.
Fret not if you 39 re a more private person we 39 ll make that feature available for you in the next update!
It 39 s all happening in go.
Live.
Don 39 t wait go.
Live right now!

Related Apps to Go.live