Live chat rooms for Android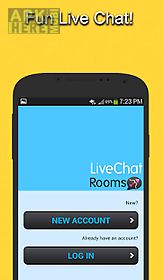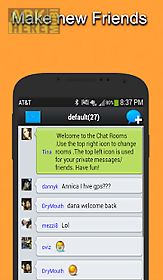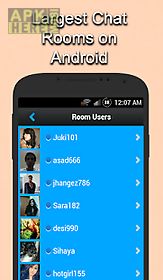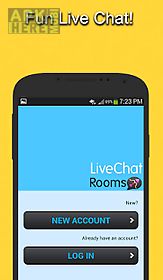 Live chat rooms app for android description: chat now instantly with 1000s of people!
Our rooms are are fun and easy way to communicate.
Create your own profile and make new friends.
No other chat app on android is as fast or is as big is ours 100 live real time chatting with no delay find people that share similar interests private message instantly with anybody send rich emoticons and smiles connect with people from around the world create your own chat rooms (requires iap) add friends to your buddy list block unwanted messages and users chat rooms all have language filters and spam filters enabled control your own privacy customize your profile and upload your picture view other peoples pictures and profiles.
Our chat rooms are 100 live real time and not message based.
You get your chat messages sent instantly.
Future updates include expanding profile features such as gallery more room filters location geo based filtering ability to send gifts chat roulette style anonymous chattingthese chat rooms are maintained by and are not affiliated with any other site.
These live chat rooms are for users 18 years and older only.
Do not upload adult content or offensive content.
Any violators will be permanently banned.
Visit for more info regarding future releases and updates.

Related Apps to Live chat rooms