Horse racing simulator for Android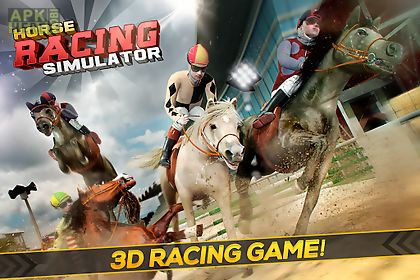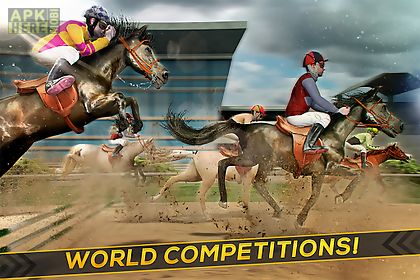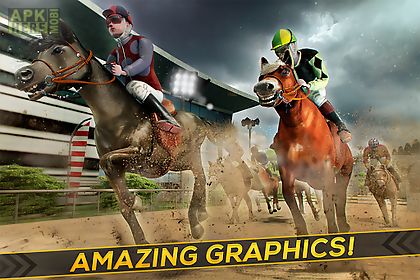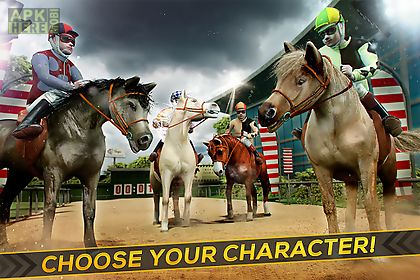 Horse racing simulator game for android description: Discover our latest jumping horse simulation game.
You will be able to choose among different horses to ride and play against the world champions.
Our jump simulator game is great and has several features.
You can choose different levels ride your favorite pony or horse and start playing.
In the game you have to race as fast as you can and jump the barriers without falling of your animal.
Compete against the competitors from all over the world and have fun racing with your friends.
With our easy to use controls you will really enjoy this jumping simulation game.
If you have already ridden an animal or not you can play this simulator game.
By practicing the game you will be learning how to master your pony during the races in order to be part of the jumping champions.
If you have already ridden a true animal before you will be amazed by this great racing simulation game that will remind you when you were on your pony.
Race the world by jumping passing the obstacles so you ll be part of the simulator champions.
In order to ride jump you just have to get used to the controls that are very easy to get familiar with.
Our racing simulator game offers several levels animals that will keep you entertained with great fun for a long time.
Famous all over the world our pony ride game will show who the true jumping champions are.
Additional great features: large choice between horsesbest jump simulation featuresgreat levels to race onamazing sounds effectsawesome racing experiencebreathtaking hd graphicsgood fun to play with friendsfeel free to let us know what you think about our app by sending us a feedback and leaving reviews.
This will help us in improving our game.

Related Apps to Horse racing simulator