Alpaca evolution begins for Android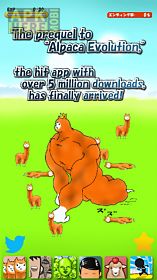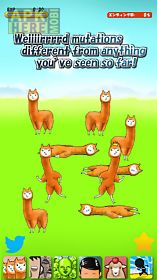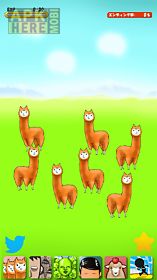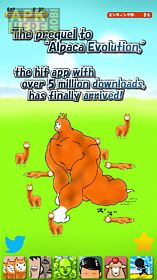 Alpaca evolution begins game for android description: The prequel to alpaca evolution the hit app with over 7 milliondownloads has finally arrived!
An addicting free game!
Simple and fun!
Japanese kimo kawaii character!!
This is the origin story a tale that takes place long before the accident in the alpaca village an alpaca divides to each half his own purpose.
In order to attain their desired forms they absorb other alpacas.
What is waiting for them at the limits of evolution? What s different from alpaca evolution ? - Two routes this time!
- How you evolve depends on which route you choose!
- Four endings!
- Once you clear them all you ll know the truth about the alpacas!
- Weiiiirrrrd mutations different from anything you ve seen so far!
- New bgm!
Recommended for who likes japanese anime and comic!
About the alpacasthe alpacas you attack are actually still alive.
It would not do for them to be killed.
After a set amount of time they will hop back up and start walking aroundagain.
They are committed to living on together.
And only that.

Related Apps to Alpaca evolution begins