Platypus evolution for Android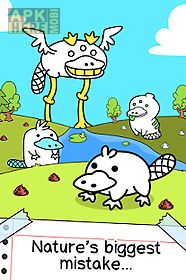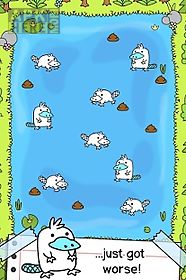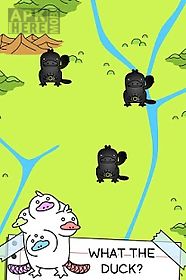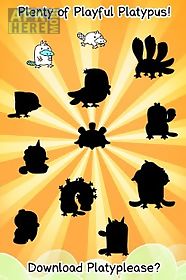 Platypus evolution game for android description: egg laying duck billed beaver tailed otter footed mammals...
And venomous!
Yes platypus are already odd by nature.
What would happen if mutations started happening to them? Find out in platypus evolution!
From the minds that brought you cow evolution and forever changed the way you see bovines comes a new game that somehow manages to be even crazier and more nonsensical.
That s one dam awesome game!
Beaver bill there once was a beaver who fell in love with a duck.
From this forbidden love the platypus was born.
Platystoteleswe can all agree that platypus are unique creatures.
They swim.
They lay eggs.
They have beaks.
They are mammals.
They have venom.
I mean they re just plain bizarre already.
What the heck would happen if some of them go through hardcore mutations? Play god and turn already weird creatures into even weirder ones!
Mix match combine and evolve regular platypus to god knows what new species of platypus and take over the world and beyond!
How to play drag and drop similar platypus to create new mysterious creatures use platypus poop coins to buy new creatures and make even more money alternatively fiercely tap a platypus to make coins pop when platypus poophighlights 4 different stages and many platypus species to discover a mind blowing story yet untold the unexpected mix of alpaca like evolution 2048 and incremental clicker games doodle like illustrations five possible endings: find your destiny no platypus were harmed in the making of this game only developersplay with mutations with a head start.
Download now and have fun in platypus evolution!
Please note!
This game is free to play but it contains items that can be purchased for real money.
Some features and extras mentioned in the description may also have to be purchased for real money.

Related Apps to Platypus evolution