Cats evolution - clicker for Android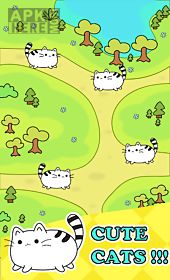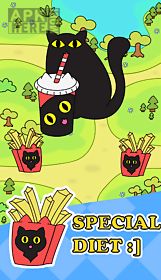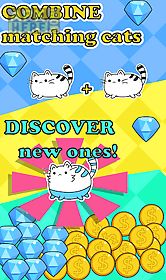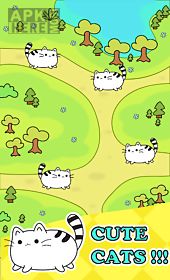 Cats evolution - clicker game for android description: If you a cat or a man nyan we have for you the perfect game.
Everyone knows how great cats the neko furry like a cozy place always land on their feet.
They say nyan they have nine lives.
They leave you a little scratch.
Cats are amazing sociable and spewed pieces of wool.
The most favorite animal in the internet it is of course the kittens!
Nhan!
Pussies decided to grab this world!
You will soon be a huge amount of cute virtual pets!
Combine playful cats in order to find their evolution and the most amazing exotic and bizarre forms of kava!
This is your cat 39 s world!
Laughter catcharacteristics heaven the place where the superior beings and the gods are watching us mortals and laugh at the misfortunes nashiimi.
Beware of the cat earth can visit the dog aliens and steal from you a couple of seals!
A huge number of cool cats waiting for you!
How to play drag and drop or similar cats to create a new mysterious creatures.
Use a coin puluchennye of cat litter to buy new creatures and earn more money or you can desperately caressing a kitten to the coin jumped when kittens cocoafeatures many different stages in the evolution of funny cats amazing story about the many types of cats (crazy cat in boots striped domestic cat kittens sweet pop up cat ladybug) the unexpected mix of games the evolution of the type of alpaca 2048 and the growing clickers kakakulnaya beautiful graphics and fluffy illustration there are different endings get the best destiny for koteek none of the cat did not suffer when creating this game we will have fattened them so that they become thick and sweet when you push on the seal it emits sound murlykayushy if seals are evolving you will hear a pleasant cat meowing meow you 39 re becoming a real collector of cats as long as you move between the worlds and planets cats begin to play peekaboo!
Find your favorite cat and tell us about your favorite or record a video and show your friends!

Related Apps to Cats evolution - clicker