Tattoo camera free for Android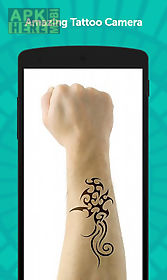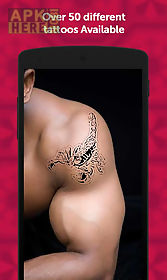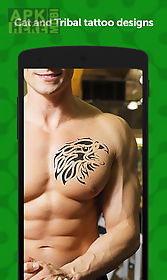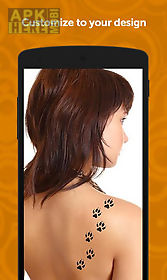 Tattoo camera free game for android description: Best cam app to add tattoo effects on your body!
Tattoo camera adds variety of cool tattoo effects to the photos you are taking or those already exist.
Select tattoo effects and tattoo yourself as you like and your photos can be amazing!
Share the cool photos with your friends via facebook twitter or instagram.
Your fun is boundless!
Wanna tattoo a skull on your arm to show your personality? Wanna tattoo your boyfriend s nickname on your neck to show your love to him? Wanna deceive your friends with a cool tattoo photo on facebook? Then this is the app for you.
You will love it!
Tattoo camera works well for all of these and more!
Key features simple to get started and easy to handle.
Various charming effects available to add.
Over 100 tattoo designs and more to come.
Transparency controls to control how see through tattoos appear.
Easy to adjust tattoo effects with fingers.
Top collection from various category best tatto in hd resolution both front and back cameras are supported.
Share photos directly and instantly via facebook and instagram.
Instructionsmove your fingers to make the photo better!
Place camera lens on the part of body you want to have your tattoo.
Scroll for the previous or next tattoo effect.
Rotate the effect for a better position.
Position the effect by dragging.
Zoom in out the effect by pinch.
We are working hard to bring more amazing tattoo designs to you.!

Related Apps to Tattoo camera free