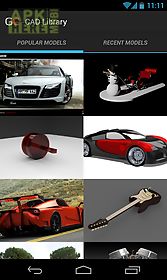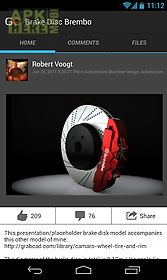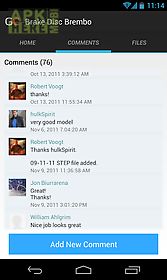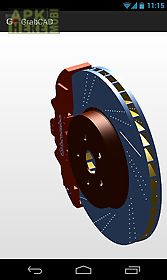 Grabcad app for android description: For the first time android users have access to any 3d cad models from their mobile devices.
The grabcad mobile app offers access to both the grabcad public library of cad models as well as private projects stored on grabcad workbench.
Using the app you can: view cad models in full 3d regardless of the format they were created in (3d viewer only supported in android - 0+) view and respond to comments that workbench collaborators have made create workbench projects and upload files to them track file changes in your workbench project search for models in the community and mark them as liked get notifications about updates and comments on your workbench projectsif you re sharing cad models with mobile users this is the easiest way to do it no need to convert files and figure out how to email the huge resulting attachment no need to configure sharing services.
Just upload the file to grabcad and it s ready to go!

Related Apps to Grabcad