Fingerboard hd skateboarding for Android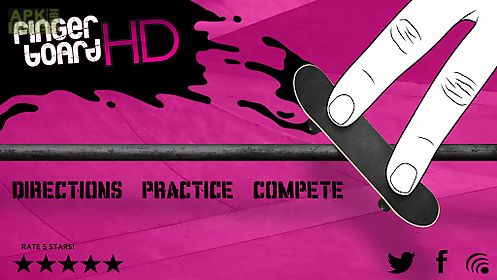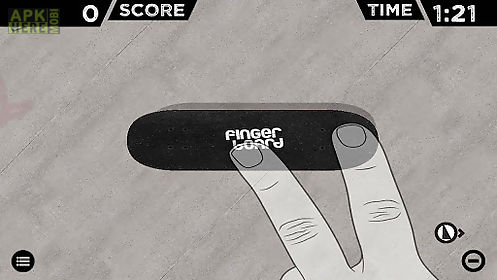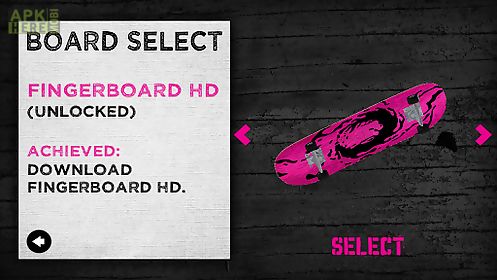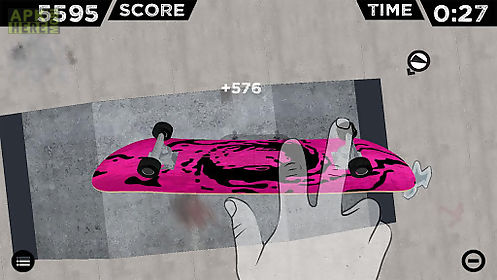 Fingerboard hd skateboarding game for android description: Touch grind launch off ramps and bust a wide variety of skateboard tricks.
Compete against skaters from around the world in our online leader boards.
Brought to you by the original developer of the first skateboarding games to hit the app petitionride around in an immersed indoor 3d skate park.
Gain experience and collect coins to unlock several new signature boards.
Practiceadvance your skateboarding skills in the practice free skate mode.
The first visit to this game mode will launch a tutorial to help you get started.
Customizationdesign and customize your very own skateboard using our in game designer.
Select from options to customize both your board and wheels.
Be sure to show off your board to other skater 39 s around the world on our facebook page.
Backgroundfingerboard hd is an updated version of a skateboarding game we released a few years ago.
In fact one of the first skateboard games to hit the app market with close to 4 million downloads.
Features realistic touch controls giving the skater full control of the board.
Grind rails bust flips varials launch off ramps endless trick combinations and possibilities.
Practice and advance your skateboarding abilities in practice mode.
Earn experience collect coins and unlock several signature completes (board trucks bearings and wheels).
Optimized for the best skateboarding experience possible in high definition.
Instructionsyou are the skater place both fingers on the board to begin riding.
Maneuver and bust tricks by swiping your fingerboard.
Visit the in game directions for additional skateboard tips.
Minimum hardware requirementscurrently supporting android devices with a display of 800x480 or larger.
This resolution is required to offer the best skateboarding game experience possible on a wide variety of devices.
Prior experience skateboarding is not required but could be helpful.
Be sure to checkout our other skateboard games!

Related Apps to Fingerboard hd skateboarding