Discovery insure for Android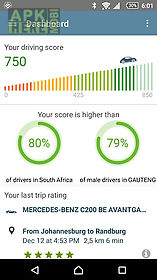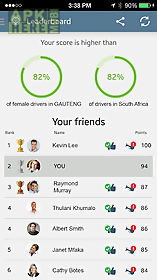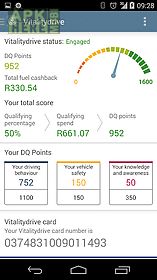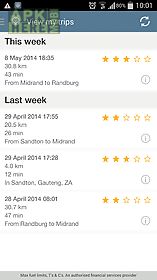 Discovery insure app for android description: Discovery insure is motor insurance for good drivers.
Through our smartphone enabled dq track which incorporates the discovery insure app and our tag device discovery insure clients get real time feedback on their driving amongst other innovative features.
Good driving earns fuel rewards our clients can get up to r800 back every month.
To get your rewards you need to install our tag device and make sure it s linked to the discovery insure app.
Then activate your vitalitydrive card by sms or online at discovery.
Co.
Za and always swipe it when you fill up at bp.
You can also get rewarded for your gautrain spend.
Simply link your gautrain gold card at discovery.
Co.
E of the discovery insure app is limited to discovery insure clients who have installed the smartphone enabled dq track.
Learn more about us.
Note: the discovery insure app uses location services.
When not driving it does not use gps.
It uses battery efficient methods to automatically determine the start of a trip and stops detailed monitoring soon after a trip ends.
The app is aware of your battery life and will not start monitoring a drive if the battery is low.
Although the app has been designed to use the phone 39 s sensors in a battery efficient way running the app without a charger on long trips may drain the battery.
Discovery insure ltd is an authorised financial services provider.
Registration number 2009 011882 0- limits maximum fuel limits terms and conditions apply.
Speak to your financial adviser go to discovery.
Co.
Za or call 0860 751 751 for more details.

Related Apps to Discovery insure