Network scanner - ip discovery for Android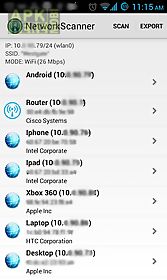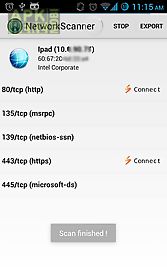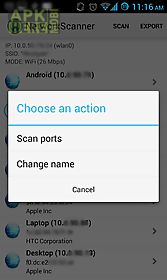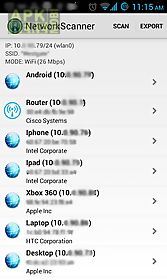 Network scanner - ip discovery app for android description: Network ip scanner for android scan your wifi local area network connection to search for machines connected your network while displaying them using their ip address mac address vendor.
Powerful results allow you to keep check on which device is currently connected to your network.
Search for all devices currently connected to your local area connection network allowing you to verify there are no unwanted connected users or connections to your wifi.
Customize the name to your liking by tapping on the ip for each connected device for easy recognition for later scans using network scanner.
Fast and extremely accurate scanner to ensure proper results.
Scan ports using the built in port scanner for each individual device or the router itself.
Allows you to connect to certain ports.
Export wifi results to sd card using the export feature in xml format for universal use.
Helps keep an eye on unwanted usage on school night hours.
A must have wifi scanner for parents for parental control.
Wireless discovery made easy for your android device.

Related Apps to Network scanner - ip discovery