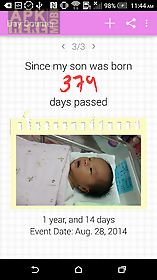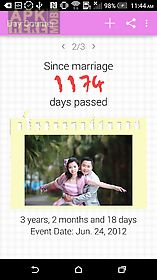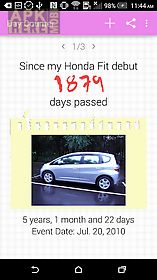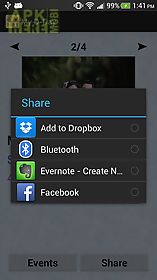 Day counter app for android description: You can record your important days (such as marriage buying car pregnancy etc.
) Easily by using day counter.
You can know how many days have been passed after an important day and you can also know how many days will be remaining before the important day arriving.
A widget is also age hint: you can delete the default event after adding a new event.
Permission description: storage (modify or delete the contents of your sd card) system tools (test access to protected storage): this app will try to read write your sd card.
You can set a photo for an event and this photo is read from the sd card.
Besides when you send a screenshot the screenshot will be cached in the sd work communication (full network access view network connections): internet access permission is required for the 39 public events 39 function.
This app will fetch public events through internet.

Related Apps to Day counter