Block sms | block call | sms for Android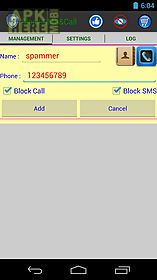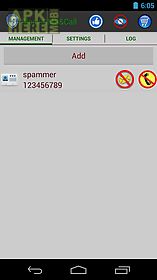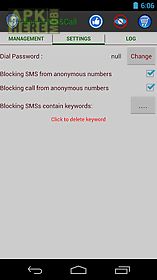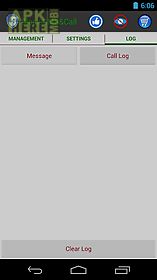 Block sms | block call | sms app for android description: Sms and call blocker makes it easy to block calls and smss reverse lookup phone numbers.
Features: easy to add a phone number from contacts list call log into blacklist.
Block calls and smss from one person.
Stop telemarketers and debt collectors before they waste your time.
Automatically intercept calls and smss from private unknown numbers.
Call blocked history sms blocked history.
Block calls or smss if phone number of sender is less than 39 x 39 characters.
Ex: 8755 8533...
Gt less than 5 characters.
Update 13 12 2013 change background add feature : reply sms and call in call log list sms log list any questions? You can send a note to hoangphuong072 and we ll get back to you quickly.

Related Apps to Block sms | block call | sms