Call block abuse for Android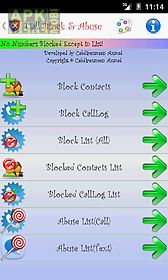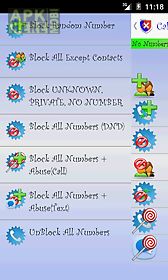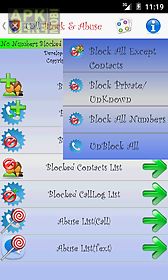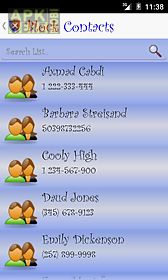 Call block abuse app for android description: From the title this app blocks all unwanted calls as well as abusing those annoying calls that abuse and harass you.
With this app you have the option of blocking unwanted calls and at the same time calling them back automatically and hanging up on them before they say anything much.
And if the unwanted calls call you back again they are still blocked and abused again.
It takes about a minute after the call is blocked for the app to call the blocked number and hang up on them.
You can choose to abuse the annoying caller with calls and or texts.
You can write a custom text to abuse inside the abuse list text box.

Related Apps to Call block abuse