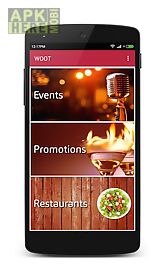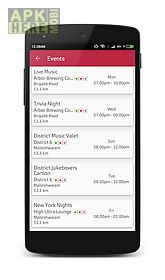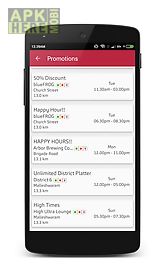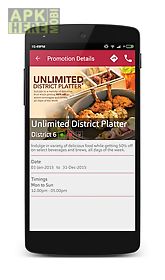 Wootapp app for android description: Wootapp brings to you all the interesting things happening in restaurants clubs lounges pubs and similar establishments.
Now tap your foot to the tunes of awesome djs or head bang with a rock band.
And if you like to soothe your soul listen to classical sangeet or you can laugh away weirdness of the day with some hilarious standup comedy.
All this and many more while you enjoy your favourite food sip the drink of your choice or guzzle down litres of beer.
Thats not all.
Wootapp lets you know the great offers and exciting combos at your favourite restaurants too.
Now you will not regret missing these.
Wootapp also tells you what specials chef is cooking today.
Dont miss out on these special gems.
Wootapp brings something for everyone to make dining at restaurant or hanging out a pub or club a new refreshing experience.
So download the app now find whats exciting for you gang up with your friends and family and head out to the place that lifts all your senses.

Related Apps to Wootapp