Usb video player - otg player for Android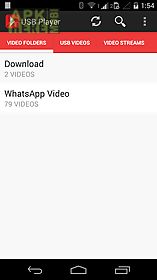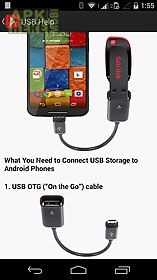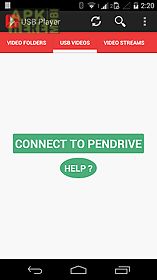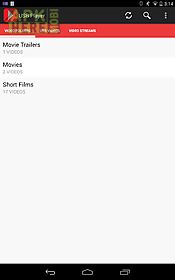 Usb video player - otg player app for android description: This application is a powerfull video player which can play almost all the video formats without converting them to mobile formats.
Also it can detect and play all the videos present in usb drive without copying videos to your phone.
Just plug and play.
Android version support : android - 2 (froyo) to android - 0 (lollipop).
Key features: - detects all your videos in your phone and plays all your videos.
- Detects usb or external storage devices such as pen drive external hdd connected to micro usb port of the device and plays them without copying the files to phone.
- Full subtitle support with automatic detection.
- Progressive bitrate streaming for smooth streaming of your videos.
- Many of the network protocols supported like http rtmp m3u8 rtsp mms mmsh.
- Supports udp protocol for streaming.
- Innovative touch gestures for seeking volume and brightness control.
- Full screen video viewing with many options to resize video.
- Control lock for watching your videos without any disturbance.
10 supports android lollipop version i.
E android - 0 os version.
Note: - usb playback and mouting only supported from android version - 1(honeycomb mr1) and above so device with os version less than - 1 can use app as a powerfull video player which can play any kind of videos.
- Usb plug and play only supported on devices which has hardware support for usb otg(on the go).
For all other phone this application can be used as video player to play the videos present in the phone.
Tested devices: moto g moto x htc one htc one x samsung galaxy s3 s4 s5 xperia.

Related Apps to Usb video player - otg player