Tv listings - ireland for Android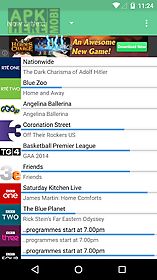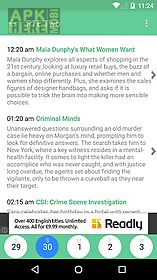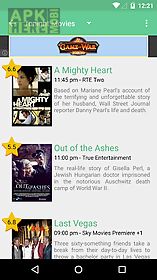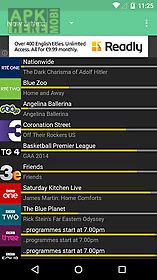 Tv listings - ireland app for android description: Irish tv listings.
Display in a simple way what is on the tv now and the weekly listings.
70+ channels including: rte one rte two setanta irelandmain features: daily weekly tv listings imdb rotten tomatoes integration remindersif you have any issue please let me know by email.
Thanks!

Related Apps to Tv listings - ireland