Tv listings by tv24 - tv guide for Android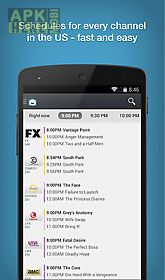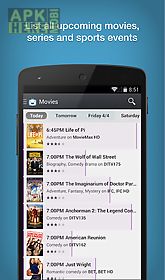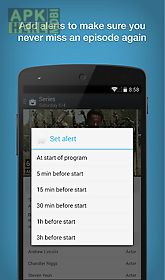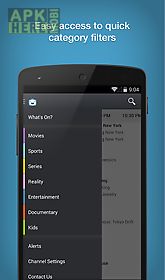 Tv listings by tv24 - tv guide app for android description: The ultimate tv guide app need to quickly find out what s on tv? Then download the tv listings app to get quick and reliable listings for all the major tv channels networks and providers in the usa.
Discover more about your favorite movies and showsthe app gives you detailed info about all the movies and shows on tv.
That means you ll get images movie posters ratings and links to imdb.
7 day coveragethe tv guide in the app will show you what s on all the major channels networks and tv providers over the next 7 days.
Just enter your zip code and the app will let you pick your local provider.
Never miss an episode againfollow series build a personalized watchlist and never miss your favorite movie or show again.
The tv guide will automatically keep you updated on when and where you can see all your top programs.
Enjoy a personalized tv guidewhether we re talking about sports events movies or anything else you can set the app to only pick out the listings that you re interested in.

Related Apps to Tv listings by tv24 - tv guide