Trackme - gps tracker for Android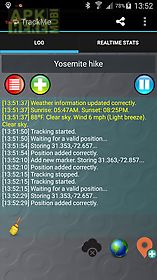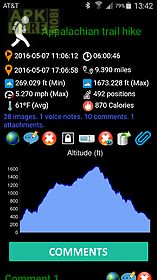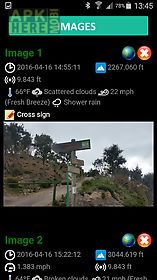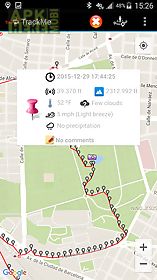 Trackme - gps tracker app for android description: Trackme is a gps wifi cell id tracker.
It records your path speed altitude distance temperature and other parameters.
It can also be started remotely using text messages from any other phone.
You can view your data (live or recorded) from your phone or also from any browser if you sync it with a trackme server.
Features works with no internet connection.
All your data is stored on your phone unless that you decide to sync it with a trackme server.
Stealth mode: start stop recording or send your position by sms by sending text messages from other phones without having trackme installed.
Add markers with pictures comments file attachments or voice notes to your routes.
Automatic image matching.
You can match existing photos stored on your phone with any of your routes.
Trackme will try to find the closest match by using the tags stored inside the photos.
Detailed route summary.
Load any gpx files on the map and follow them!
Show nearby markers.
Check on the map for nearby markers that you have added previously in other routes.
Very useful if you are trying to go back to a place that you have visited before.
Cloud sharing.
Share public or privately your position on the map.
You can use this to meet with a person if you both got lost from each other if you want to see where the person is if it went on a trip...
This feature can be also started and stopped from any other phone using text messages.
Export and import routes using kml or gpx files.
Share your position on whatsapp sms email twitter...
Highly customizable.
Use our own server free of charge or your own!
And much more!

Related Apps to Trackme - gps tracker