Tornie baby doctor for Android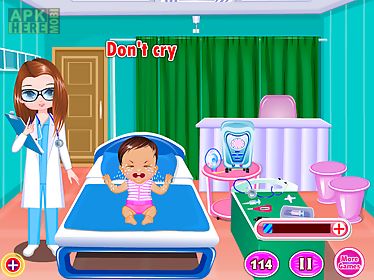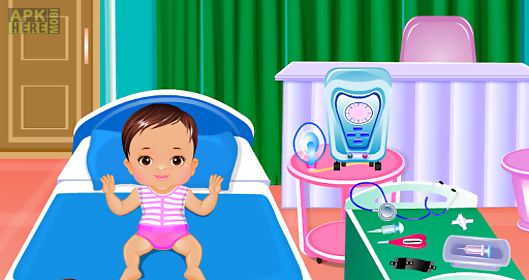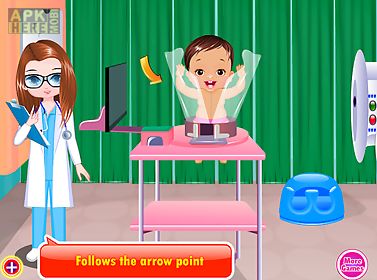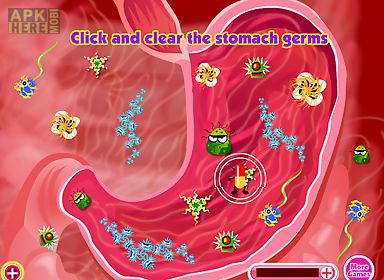 Tornie baby doctor game for android description: Little baby started nursery a few weeks ago and already got sick so we have to take him to the doctor tornie wich is very nice.
At the clinic we meet with the doctor who will see the baby.
In the consulting room the baby is restless agitated crying.
Tornie doctor is preparing to consult the baby.
The doctor listens him with a stethoscope puts the thermometer makes a soothing intramuscular injection.
Baby is ready to take blood for testing to determine whether is an infection in the body and the results will in form us.
Once the blood was collected tornie doctor appliesa patch on the arm.
After all medical investigations we willtake the little baby to x rays to identify what problems may have.
After finishing to do x rays we will examine the stomach by bacteria viruses and other germs and try to expunge it.
During this time the laboratory tests arrived and we can realize better what kind of problems has the baby.
We will administer an oxygen mask to breathe better and this time thebaby will enjoy.
We shall administer an infusion hydrating salts we 39 ll feed himwith milk we will administer medication by mouth we 39 ll give hima lollipop that will enjoy we will administer a tonic syrup and to be as good and happy we will play with the baby and the toys that baby 39 s mother brought in the hospital where he was investigated.
Finally we will give baby the sailor clothes and the boy will be happy and healty.
Control: use your finger to play the baby doctor gamethis application is free and safe for install.
If you like our game please share it with your friends and rate us!

Related Apps to Tornie baby doctor