The holy quran - english for Android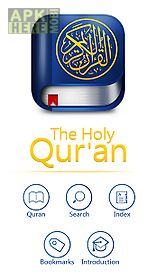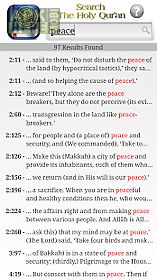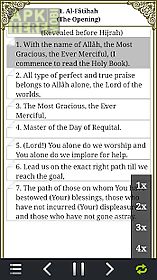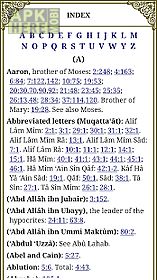 The holy quran - english app for android description: read study and listen to the holy quran on the go with the most user friendly holy quran app available for android.
Features: the complete english translation tafseer commentary (revised version by scholars across the world) stream or download 8 different arabic recitations including english by imam benjamin bilal and by great arabic reciters like maher al muaiqly or said al ghamdi screenlock player and player widget for the desktop full text search unlimited bookmarks with note function and google backup to sync across devices glossary index with thousands of topics and the direct link to the corresponding passage in the holy quran four font sizes different backgrounds themes introduction to the holy quran with many topics for the muslim and non muslim reader landscape mode as well as dedicated hd android tablet version with 3 columns side by side move app to memory card share surahs through email text sms or social media...
And many more featureswe strove hard to to avoid any mistakes.
Should you find one please email us and we will try to fix it.
Privacy information: the app does not collect any data whatsoever however it needs to access photos media files and sd storage to playback the downloaded audio recitations and it needs access to device id call information to know when to stop playing audio when a phone call is received or made.

Related Apps to The holy quran - english