Holy quran - quraanii for Android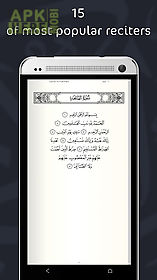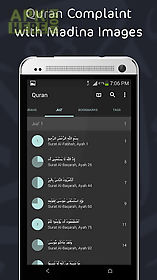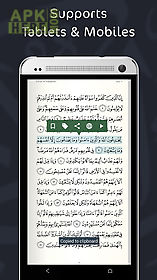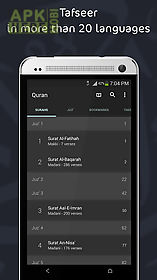 Holy quran - quraanii app for android description: Holy quran application is your friend everywhere and everyday specially in ramadan.
Application features: reading holy quran madani images.
Tafseer and words meanings.
Support many languages.
Searching tagging bookmarking and night mode.
Listening most popular 15 reciters: minshawihusaryabdulrahman al sudaisnasser al qatamiabdulbasit abdulsamadabdullah basfarabu bakr al shatrimishary al afasysaad al ghamdihani ar rifaiali al hudhaifymaher al muaiqlymohammed al tablawymohammed ayyoubsaood al shuraimyasser al dosary tafseer in arabic and many languages: albanian quran tafseeramharic quran tafseerarabic baghawy quran tafseerarabic ibn kathir quran tafseerarabic muyassar quran tafseerarabic qurtubi quran tafseerarabic sa adiquran tafseerarabic tabari quran tafseerarabic tanweer quran tafseerarabic waseet quran tafseerazerbijani quran tafseerbengali quran tafseerbosnian quran tafseerchinese quran tafseerdivehi quran tafseerdutch quran tafseerenglish sahih quran tafseerenglish yusuf ali quran tafseerfarsi quran tafseerfrench quran tafseergerman quran tafseerhausa quran tafseerhindi quran tafseerindonesian quran tafseeritalian quran tafseerkurdish quran tafseermalay quran tafseermalayalam quran tafseerportuguese quran tafseerrussian quran tafseersomali quran tafseerspanish quran tafseerswahili quran tafseersedish quran tafseertamil quran tafseerthai quran tafseerturkish quran tafseerurdu quran tafseeruyghur quran tafseeruzbek quran tafseeryou should download the files to enjoy reading offline anytime and anywhere.
Support this application by sharing to all your friends.

Related Apps to Holy quran - quraanii