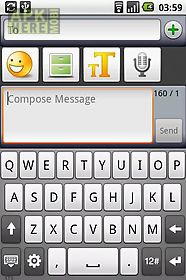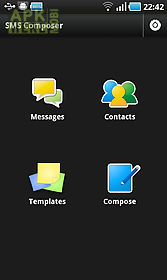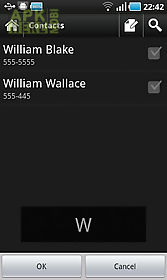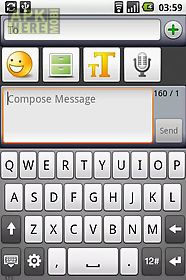 Sms composer app for android description: Helps you compose text sms messages with intuitive user interface.
Non threaded sms app.
Enables you to: save template messages and signaturessend sms to multiple recipientssms forward reply resend shareview sms messages in non threaded inbox and sent viewsvoice recognitionnotifications can be turned on off in settings menu on main screen.

Related Apps to Sms composer