Share a flash - photo sharing for Android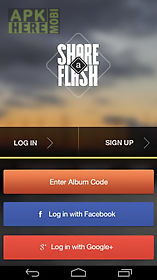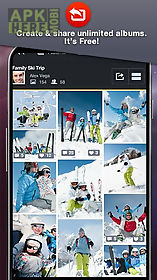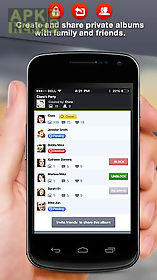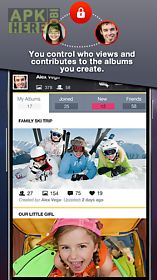 Share a flash - photo sharing app for android description: Shareaflash is the app for any event.
Collect and share photos and videos in private albums and share with family and friends.
How is shareaflash being used? Family and friends sharing photos and videos at various events such as birthday parties family outings or simply the sharing of everyday moments.
Bride and grooms setting up multiple albums to capture the wedding planning process as well as collecting photos from guests during the wedding day.
Travelers capturing the moments of their journey and instantly sharing it with family and friends back at home..
..
And so much more!
What are some of the features of shareaflash? Totally private.
Create albums and choose who you want to share them with.
All friends sharing an album can then add photos and videos.
Full control of your albums.
You have the option to allow friends to contribute or only view what you add.
Unlimited storage of your content.
Albums can be viewed through the app or the web.
Organize and explore your shared content with ease.
Share with family and friends who do not have a mobile device as shareaflash is also available on the web.
Only download the photos you choose to your device saving storage space.
Capture and organize all your content in one place.

Related Apps to Share a flash - photo sharing