Flash alert - flash on call for Android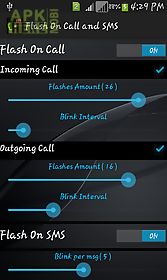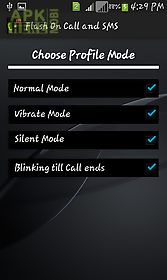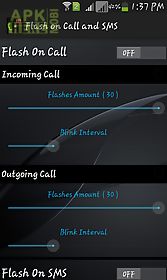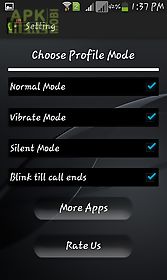 Flash alert - flash on call app for android description: Texting and calling is a fun now!
Flash alert flash on call is a beautiful application by which you can blink the camera flash of your phone when you get a call or someone send text message to you.
This app turns you your mobile in to a unique and dashing style.
If you are habitual of keeping your phone on silent mode or vibrate mode then this is the app you must have in your mobile it will notify you that a call or message is coming on your phone without making you disturbed!
This application is very useful at the time when you lost your mobile inside the room or you have misplaced your phone somewhere in the room (while it is dark or night) or also when you do not want to listen ringtones but still want to get notified yourself that you are getting a c a l l or s m s.
Features of flash alert flash alerts on incoming outgoing calls and messages enable disable onnormal mode silent mode vibrate mode enable flash alert till call ends flexibility to set the amount of blink freedom to set blink intervals for flashlight option to set infinite blinks during call or till the call ends disclaimer this app is neither affiliated nor endorsed by samsung android is a registered trademark of google inc.
Contact us let us know if you have any!
Queries? Feedback 39 s ? Get tech support 24x7 and contact us at panache.
Labs!

Related Apps to Flash alert - flash on call