Save battery life for Android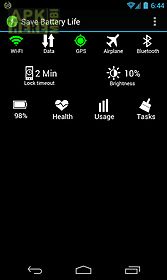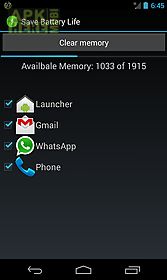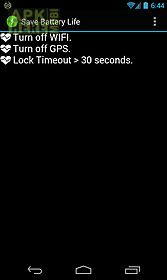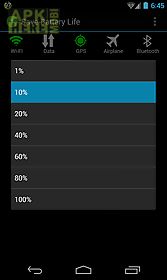 Save battery life app for android description: Save battery life will help you to increase battery life time.
Improve your battery.
Control the parameters that affect on battery life time.
Battery status in task bar.
Access to the battery usage.
Close running programs.
Instructions save battery life.
Battery power saver.
Features: battery status.
Control of gps wifi bluetooth and more.
Clean memory to save battery.
Shortcut to battery life time and usage statistics.
Free!
Useful!

Related Apps to Save battery life