Battery master-save power! for Android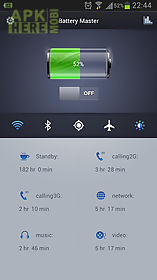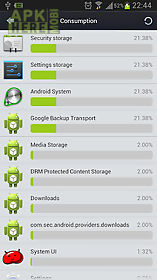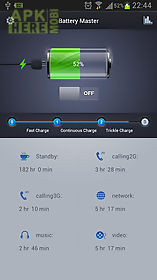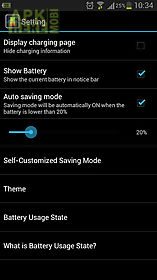 Battery master-save power! app for android description: Use your phone for longer between charges!
Battery master will help you save power with intelligent charging a one tap power saving mode and a helpful analysis of what 39 s shortening your battery life!
Intelligent chargingbattery master extends your battery life with intelligent three stage (fast continuous trickle) charging.
Power saving modeactivate power saving mode to deactivate features you don 39 t need right now such as gps wi fi bluetooth and sync.
Power saving mode is activated with a single touch and is completely configurable!
Battery analysissee a list of apps and services running on your phone together with the battery consumption they 39 re costing you.
Treat your phone to battery master and not only will you extend your usage time but the condition of the battery itself will be protected for a long time to come!

Related Apps to Battery master-save power!