Rainbow loom charms for Android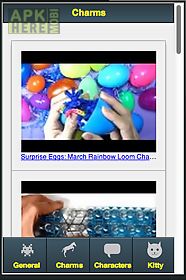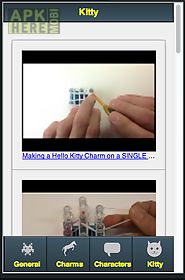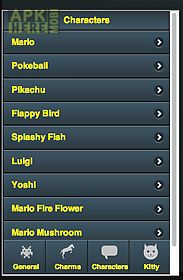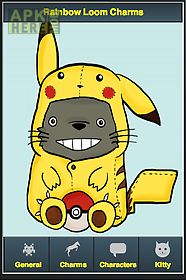 Rainbow loom charms app for android description: Princess rainbow charms (unofficial app)a brand new and fun way to make a variety of charms with your rainbow loom.
Watch easy step by step tutorial videos for making a multitude of rainbow loom charms with your rainbow loom.
Mario luigi yoshi totoro pikachu flappy birddownload it for free!
And share the rainbow loom charms app with your friends!
Have fun and enjoy showing your friends!
Please note: the content in the rainbow loom charms app is publicly available on youtube.
We have not created it or modified it in any way nor have we uploaded any of these videos to youtube.
The value of this app is that it provides you easy access directly to certain types youtube videos all in one handy place and saves you the work of having to do it yourself.

Related Apps to Rainbow loom charms