Nhk japanese lessons for Android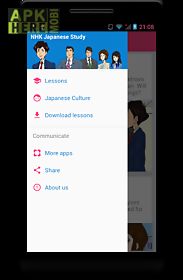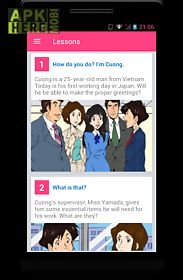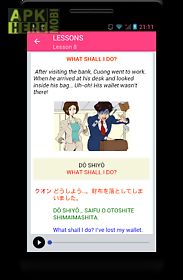 Nhk japanese lessons app for android description: japanese lessons is provided by nhk world.
In each lesson you can learn a useful expression through an audio drama.
By the time you reach the end of the series you will have mastered 50 handy expressions!
5 benefits of using nhk japanese lessons app: + the lessons are concise and easy to understand so even kids can learn without getting bored.
+ Audio drama is all spoken by native japanese.
When you learn how to speak a new language it 39 s important to listen to the pronunciation of native speakers and practice by imitating the way they speak.
+ Lessons are all supervised by japanese teaching specialist.
+ By using app you can learn japanese whenever you like.
Choose a lesson you want from the lesson list.
+ You can download lessons onto your smart phone and listen to them on your way to work or school.

Related Apps to Nhk japanese lessons