Mufti menk best lectures for Android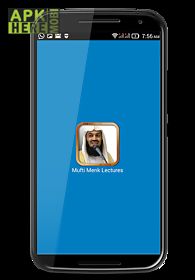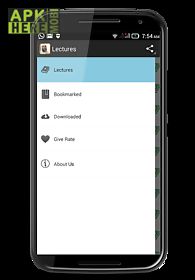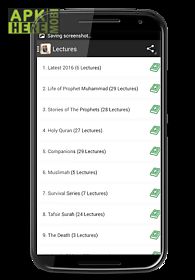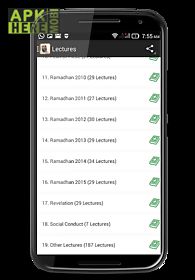 Mufti menk best lectures app for android description: Listen to more than 500 lectures by mufti ismail menk in this application.
This application is very light and easy to use.
Ismail musa menk was born in harare zimbabwe.
He was tutored by his father who is a well known scholar and da 39 ee.
He completed his hifz and recitation courses at an early age and learned the arabic and urdu languages shariah whilst studying under his father.
At the same time he attended an academic college in harare where he completed his secondary education secular.
Here are some collection mufti menk lectures that you can listen to.
- Latest 2016 (6 lectures)- life of prophet muhammad (29 lectures)- stories of the prophets (28 lectures)- holy quran (27 lectures)- the companions (29 lectures)- muslimah (5 lectures)- survival series (7 lectures)- tafsir surah (24 lectures)- the death (3 lectures)10.
Pearl of piece (27 lectures)1- ramadan 2010 (29 lectures)1- ramadan 2011 (27 lectures)1- ramadan 2012 (30 lectures)1- ramadan 2013 (29 lectures)1- ramadan 2014 (34 lectures)1- ramadan 2015 (29 lectures)1- revelation (29 lectures)1- social conduct (7 lectures)1- other lectures (187 lectures)hopefully simple application mufti mek these lectures can be useful for all muslims.
Do not forget our support by providing an appropriate rate and review this application for the sake of continuous improvement.

Related Apps to Mufti menk best lectures