Mjam.at - order food online for Android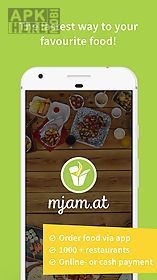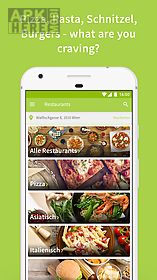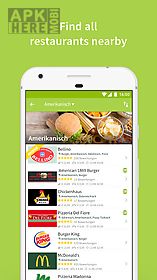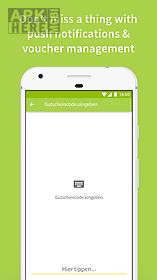 Mjam.at - order food online app for android description: Mjam order food onlinesimply order your takeaway via smartphone and choose from more than - 000 delivery services in austria.
You enjoy pizza sushi burger or asian food? With mjam you will always find the right takeaway.
Enter your postcode or use your current location create your favourite menu and order easily.
Try it now and get the mjam app for your smartphone or tablet.
Mjam app overview choose from more than - 000 restaurants in austria (e.
G.
Burger king mcdonald 39 s subway or nordsee ) available in over 100 cities infinite choices of delicious meals pizza pasta sushi burger salad and many more pay securely online and choose from many payment options (credit card paybox paypal sofort berweisung) redeem your vouchers compare and rate delivery services earn bonus points and profit from exclusive discountsordering takeaway never was that easyenter your postcode or use your current location and mjam will display every delivery service in your area.
Choose one of the - 000 restaurants and the quality rank plenty of reviews and many filtering options will help you creating your favourite menu.
Mjam offers a huge variety of cuisines such as asian italian indian or mexican food.
Try now and check out new restaurants or different culinary experiences.
Mjam advantages register now and enjoy all deals and discounts from mjam on the go.
No matter whether it 39 s pizza in vienna pasta in graz schnitzel in salzburg burger in linz or sushi in klagenfurt: as a registered user you can always take advantage of the current mjam deals in your area.
Simply log in and pay with cash credit card or paypal.
Mjam.
At order food online mjam.
At kellner.
At pizzaportal.
At willessen.
At with your help we try to improve our app constantly.
If you find an error or have an idea for a cool new feature let us know by sending an e mail to app.
Thank you!

Related Apps to Mjam.at - order food online