Lie detector simulator for fun for Android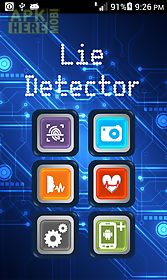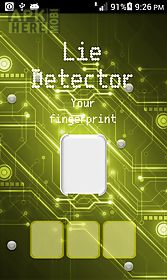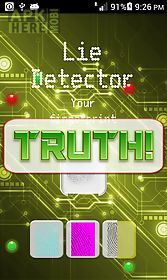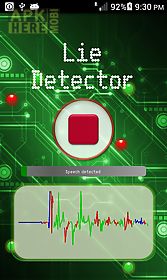 Lie detector simulator for fun app for android description: Truth or lie? A perfect prank game!
Find it out with this lie detector simulator for fun: this app is an entertainment app that combines 4 lie detectors whichwill help you to get the exciting results!
Play and check if your friends and family members tell the truth by using following tools: fingerscanner this app simulates scanning a finger and detecting truth or lie.
Voice lie detector ask your friend a question and this app will analyze the person 39 s voice and determines whether it s a lie or truth.
Camera lie detector it scans the face while talking and determines if the person is a liar.
This innovative tool has a face detector and recognizes faces!
Heart lie detector it determines if the person says the truth by measuring the changes in heartbeat.
You can determine the result before running the test or reset the settings and let the app give you random e on!
It s just for fun!
Perfect prank game for parties to fool your friends or family members.
Results are not realthis is just a joke app.
Don t take the results too seriously they are simulated.
Should you have any problems using this app before giving us a bad rating please contact us at play we will be happy to help you.

Related Apps to Lie detector simulator for fun