Instant memes for Android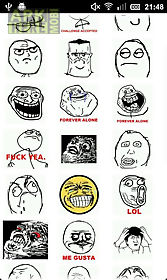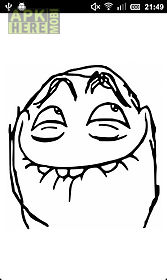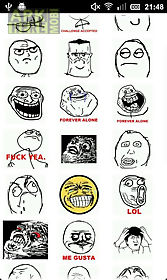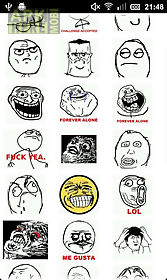 Instant memes app for android description: A meme face for every occasion!
Your answer to everything your friends are saying.
A must have for every meme lover.
This is a simple package with all the populair meme smileys: awesomeface trollface cereal guy forever alone guy rage guy y u no guy and many more.

Related Apps to Instant memes