Halloween (pro) live wallpaper for Android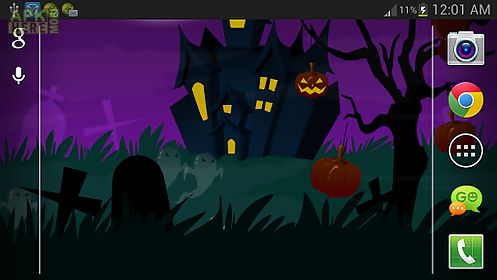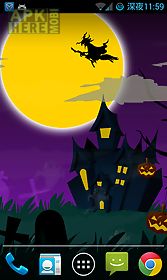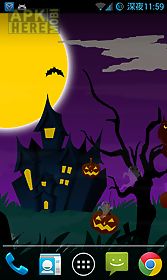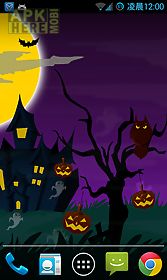 Halloween (pro) live wallpaper app for android description: Halloween live wallpaper free: this halloween live wallpaper 2016is full customizable.
Moon fog sky pumpkin owl lights are customizable.
You will found that the wallpaper would play amazing sound.
If you touch the house it would play the sound of witch or bat.
And if you touch the pumpkin it would turn on the light and wouldplay the sound of amazing pumpkin.
And touch the owl you will find that play the sound of the owl.
This is a free halloween live wallpaper.
On the night of halloween 2016 the souls shine under the light of the moon because they are happy to return to this world and to celebrate they dance in the cemetery near the pumpkins with flames fed by the wind of the night while the full moon is the only witness of the party and you? Download this halloween live wallpaper and check it.
Halloween live wallpaper and you can see evil smile of the pumpkins.
The spirit of halloween is here only 1 day of year comes but you can get it all year in your device by installing this halloween live wallpaper.
All my live wallpaper are free for youset your prefered resolution and enjoy with the best live wallpaper select for you.
This free app is ad supported admob and appflood.
In order to keep this app free and allow me to keep working on improvements you will periodically receive a sponsored ad.
I appreciate your understanding and support.
I hope you enjoy it.
Thanks.
Rate and comment we appreciate your opinion.
Installation instructions: home menu wallpapers live wallpapers scroll down the list find out the wallpaper and setup it.

Related Apps to Halloween (pro) live wallpaper