Getting pregnant guide for Android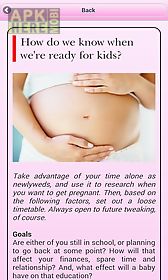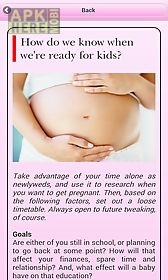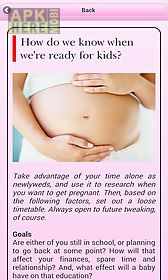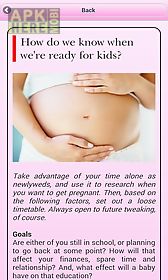 Getting pregnant guide app for android description: Pregnancy is the most difficult and the most important part of your life.
It s very important to know something about pregnancy.
Getting pregnant is a free guide book where you can find essential information about pregnancy health.
If you decided that you are ready to have a baby you should learn a lot about pregnancy stages and pregnancy facts.
Burt befor downloading a guidelines with pregnancy exercises and pregnancy recipes you should prepare your organism to getting pregnant.
In getting pregnant you can find a lot of useful tips and interesting facts that will help you to adapt to pregnancy your changing shape and weight gain.

Related Apps to Getting pregnant guide